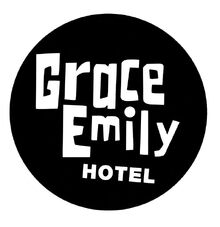 The Grace Emily Hotel is a live music venue in Adelaide.
Every Monday night for many years the Grace Emily has presented Billy Bob's BBQ Jam hosted by Billy Bob Rankin. An open mic night with backline provided and BBQ out the back. In recent times Billy has often shared the stage with Dusty Lee Stephenson (Wasted Wanderers).
On any other given night the Grace Emily hosts a variety of bands and musicians across many styles of music. The Grace Emily won 'Best Venue' at the 2016 SAM Awards.
Ad blocker interference detected!
Wikia is a free-to-use site that makes money from advertising. We have a modified experience for viewers using ad blockers

Wikia is not accessible if you've made further modifications. Remove the custom ad blocker rule(s) and the page will load as expected.